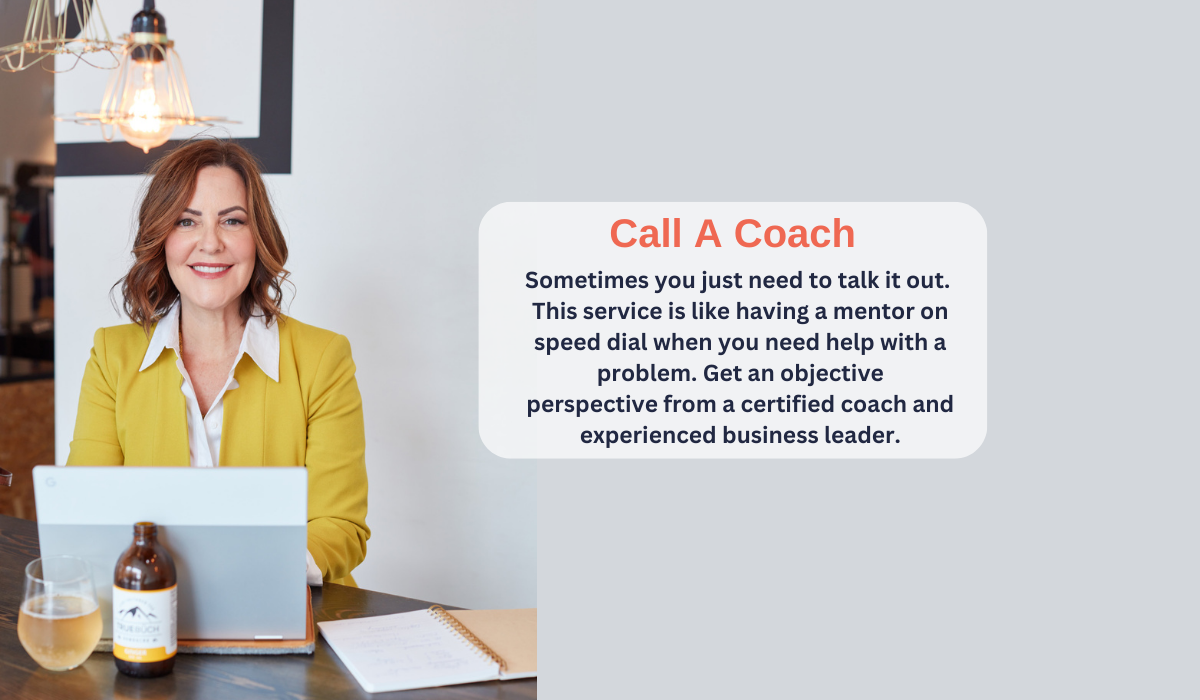 Available to all existing clients
SPARK gives you the opportunity call your trusted advisor and strategic coach to discuss a specific challenge and spark some ideas. Susan already knows your background, so in this 1.5-hour call, you can: 
Get an objective perspective from the trusted advisor and experienced business leader you already know and trust
Talk through a problem in a safe environment
Brainstorm ideas and tactics
Identify first steps in solving the issue and help in creating a clear plan
Do you have a problem and you're not sure where to start? Do you need resources and don't know where to turn? Perhaps you would like to bounce some ideas off of an experienced business leader and have an empathetic ear of a certified coach.
In this 1.5 hour Call A Coach, you can:
Get an objective perspective from an experienced business leader and certified coach
Talk through any problem in a confidential and safe environment
Brainstorm ideas and tactics
Find more clarity and identify first steps in solving the issue