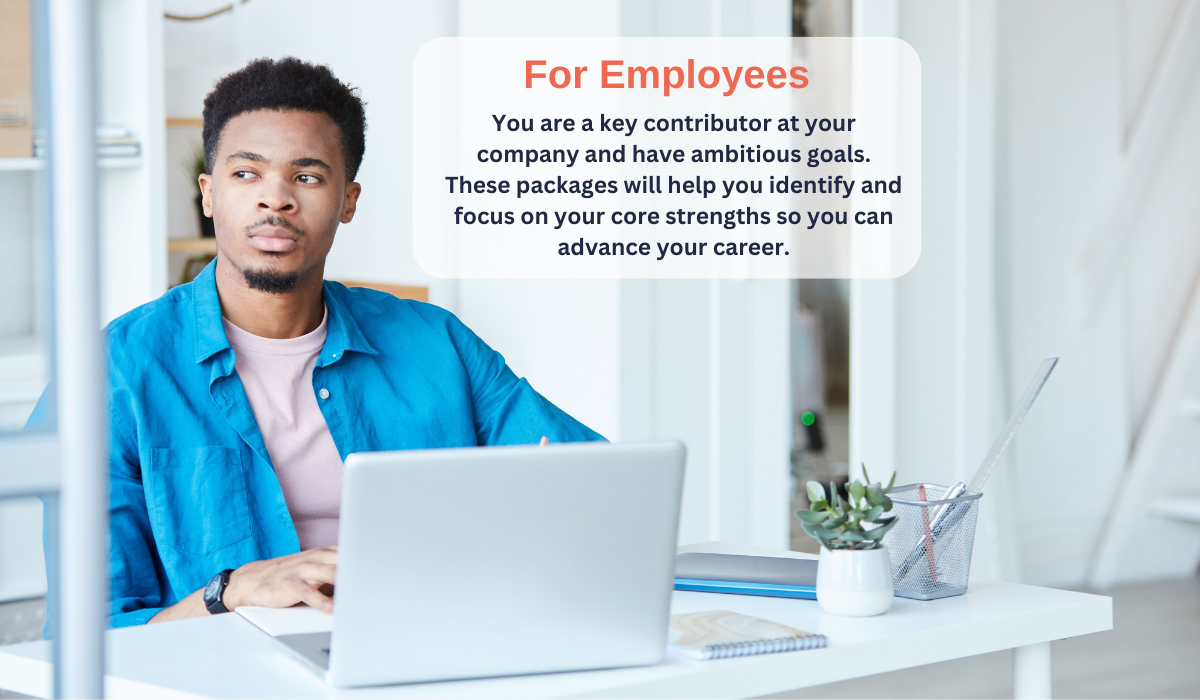 You work hard and strive for recognition and advancement, but you're not sure how to get there. This package will help you unlock your full potential by identifying your key strengths and opportunities for improvement to thrive in or advance your current career. It's like having a mentor who can guide you to the next steps of your career path.
This package is right for you if you want to:
Find meaning in your work and set actionable goals
Identify your key strengths and areas of improvement
Feel less overwhelmed and have better work/life balance
Build self-awareness and communication skills to advance your career
Be recognized as a key contributor to your organization
Includes: 
Professional assessment
8 coaching sessions and support between sessions
STRIVE Corporate is sponsored by your employer to help you develop your key strengths, opportunities for growth and skills development. The employer, employee and coach meet at the beginning of the process to align on the overall goals. The employee then has a series of confidential coaching sessions before the final three-way conversation where the employer, employee and coach regroup at the end to summarize the growth and accomplishments.
This package is right for you if:
Your employer offers leadership training and educational training opportunities
Your employer would like to nurture your upward career path
You would like to set actionable goals to use in coaching employees to achieve their potential through increased accountability milestones
Includes: 
Professional assessment and milestones outline
8 coaching sessions and support between sessions
Completion certificate for participant and employer