As a leader, it's your job to engage, inspire and empower your team. You have either built a team or have inherited one to help you achieve your operational goals. Each team member brings their own unique strengths and expertise. They also bring their own unique communication styles and, honestly, their own unique challenges. 
What are the main barriers to having an effective team?
According to management expert, Professor David Clutterbuck (2019), usually when a team isn't reaching its full potential, the root of the problem lies in one of 6 categories that fall within the "6 Pillars PERILL": purpose and motivation, external or internal processes and systems, relationships, and learning processes or leadership. This model was created to help teams identify what's working well and which issues need to be addressed.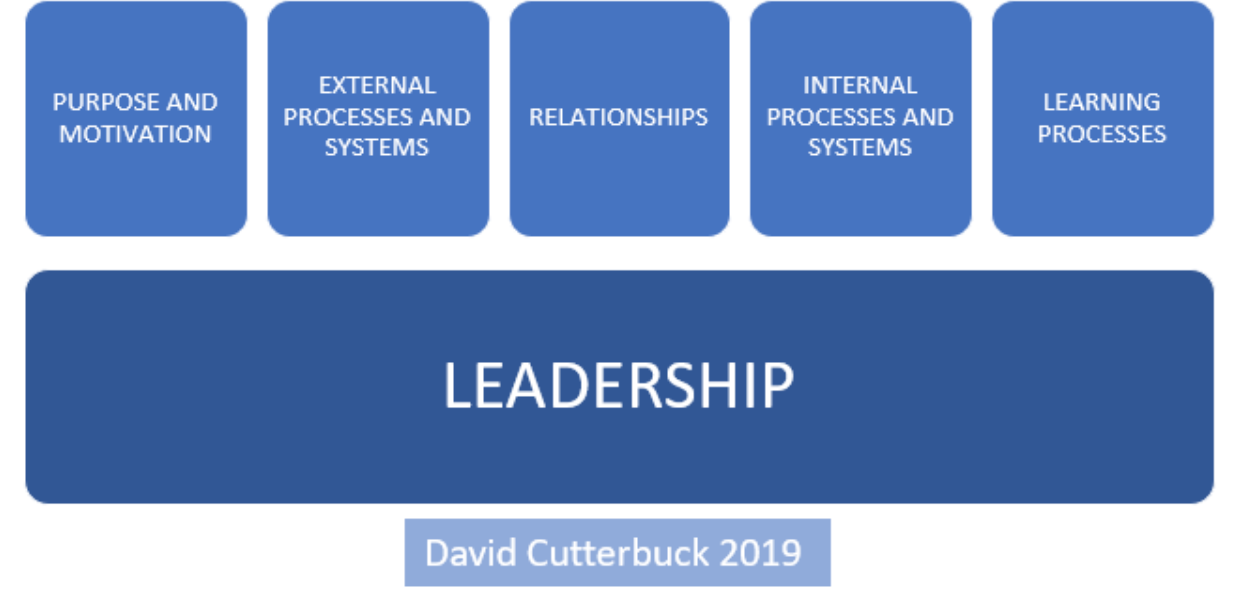 Purpose and Motivation: what the team is there for and how eager they are to come to work 
External Processes and Systems: listening to stakeholders, balancing their demands and expectations of the team
Relationships: how the team works together, how they trust each other, how they build psychological safety
Internal Processes and Systems: the process of good decision making, reducing risk and duplication of effort, creating sustainable solutions
Learning Processes: culture of continuous process improvement, actively leveraging and expanding team strengths
Leadership: the qualities and behaviours that moderates and links all of the factors

Do you know which barriers are affecting your team's performance?
Most people don't know (or simply assume that they do know) what the issues are. That means you're probably spending a lot of time and energy trying to resolve the symptoms you see and hear, which may not be the root cause issues shared by your team.
Pulse Check
Have you ever done an operational assessment with your team? Imagine what could happen if you could identify the real root of the problem. Often, there are clear common denominators affecting your team's performance. While each team member has their own way of expressing their feelings, concerns and observations, the underlying root issues are often commonly shared by the team. Identifying those specific issues, receiving and implementing recommendations, and removing those barriers will pave the way to your collective success and improve overall productivity and morale.
Here are some of the common themes that I encounter as a leadership coach and HR consultant:
Leadership styles 

Purpose and goals

Psychological safety

Processes and systems

Compensation and recognition

Workplace culture and diversity

Learning & career development

Communication and collaboration

Roles, responsibilities and resources

Clarity of vision and values of the team and organization
The Assessment
It is important to have a qualified and objective expert help you identify the barriers to your team's success – to do a deep dive that looks at the situation holistically. The assessor needs to quickly build rapport and trust with you and your team, so everyone feels safe in sharing honest answers. The assessor must know how to probe for more information and translate those findings into an actionable plan.
Where to Start:
If you're reading this, you probably already know that your team has incredible potential and you want to become a more inspiring, engaging and empowering leader. First, you need to know your starting point to drive measurable results. An organizational assessment and coaching plan may be right for you if you are a leader who wants to:
Provide your team members with an outlet to share any thoughts or concerns they have

Learn from these meetings where there is opportunity for improvement and realistic recommendations for implementation
The process is as follows: 
Consultation/discovery call

Individual and/or focus group assessment

Detailed report including observations and recommendations

Leadership Reflection Exercise

Suggested resources

Collaborative Action Plan (short and long term)

Leadership Coaching to support change, implementation and accountability
Once you know where to focus your efforts, your confidence as a leader will soar and your team's morale and productivity will reach new heights.
I can help you unlock your team's potential. Schedule a discovery call and let's get started!