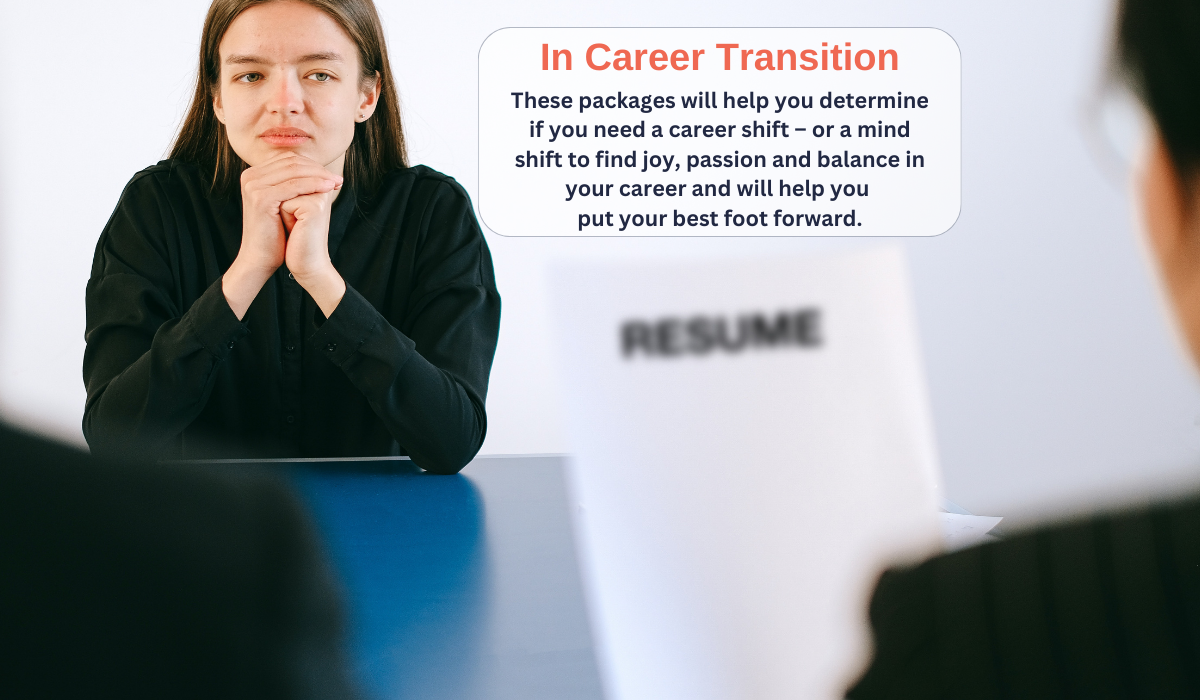 SHIFT helps individuals and leaders facing a potential career crossroad to transition successfully into their next phase with clarity and confidence. 
If you're trying to find meaning and purpose in your current role or considering a career change, our customized assessment will help:
Define your current situation, talents, strengths and limitations
Identify your values, personality type and communication style
Provide clarity on whether a career change is necessary OR
How to redefine your purpose to thrive in your current role
Includes: 
Personalized professional assessment
6 coaching sessions and support between sessions
Resume, cover letter and social media guidance
Interview preparation
SHIFT Mini helps you put your best foot forward by helping you identify your personal priorities and strengths. You know what direction you're going and need help to tell your story in a compelling way.
If you are considering a career change or are seeking advancement within your current organization, this program will help you:
Identify your strengths, specialized skills, competencies and relevant experience
To confidently communicate your story in an interview or employee review setting
Create a compelling professional resume and cover letter or online profile using recognized HR language
Includes: 
Personalized professional assessment

Resume and cover letter review and recommendations

Interview coaching to confidently answer questions and convey your strengths