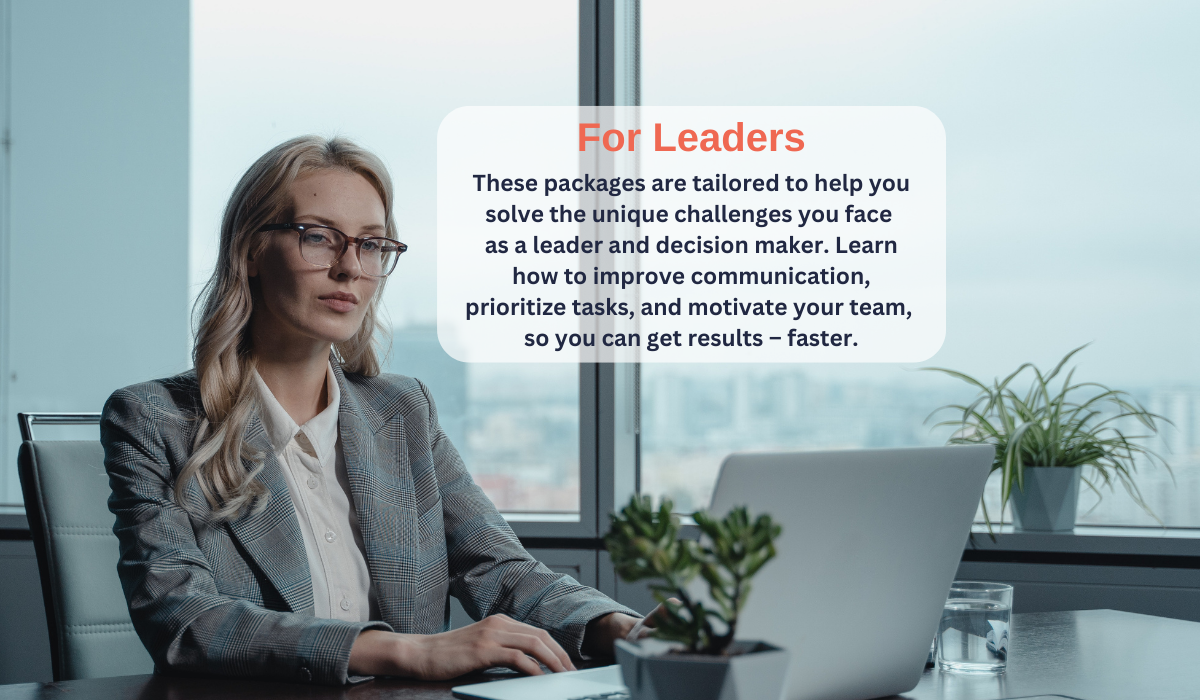 The STRIDE program helps you identify and resolve your success barriers through in-depth professional assessment, reporting, and leadership coaching.
You are a successful leader looking to take your ambition to the next level. It can be overwhelming to know where to begin and to understand what will have the biggest impact. Together we will find that "a-ha" moment to help you take bigger strides to achieve the results you want – faster.
This program will help you:
Assess your individual and organizational strengths and opportunities

Recognize your unique path and how to navigate it with confidence

Perfect your communication to inspire, engage and motivate people around you
Uncover things you didn't yet know and begin to integrate these into your professional and personal mission 
Includes:
Professional personalized one-on-one assessment
Detailed report including findings, common themes, observations and recommendations
Action plan to meet desired goals and milestones
Leadership coaching that supports you while you move through the next phase of your career
SYNERGY is a comprehensive six-month program designed to help senior leaders identify and solve their team's success barriers by unlocking their full potential. The program will engage, motivate and empower your team to develop new synergies to achieve the overall goals and vision of your organization. You and your team will be on the right path to success – together.
This program is right for you if you want to:
Define you team's current situation, talents, strengths and limitations
Set and achieve measurable goals, objectives, actions and timelines
Develop your own leadership skills to engage, empower and inspire to help your team work together in achieving a common vision
Be held accountable and increase your likelihood of long term success through regular leadership coaching and progress reports
SYNERGY is a three-step process that begins with our comprehensive personalized assessment practice to define your and your team's current situation, strengths, weaknesses and opportunities.
Part Two is Goal Development, including determining your objectives, actions, and timelines.
Part Three executes on the information uncovered in Parts 1 & 2. This involves bi-weekly leadership coaching, milestone accountability and support, and regular progress reports.
Includes:
Professional personalized assessment

Comprehensive planning and reporting documents

10 individual coaching sessions with support between sessions